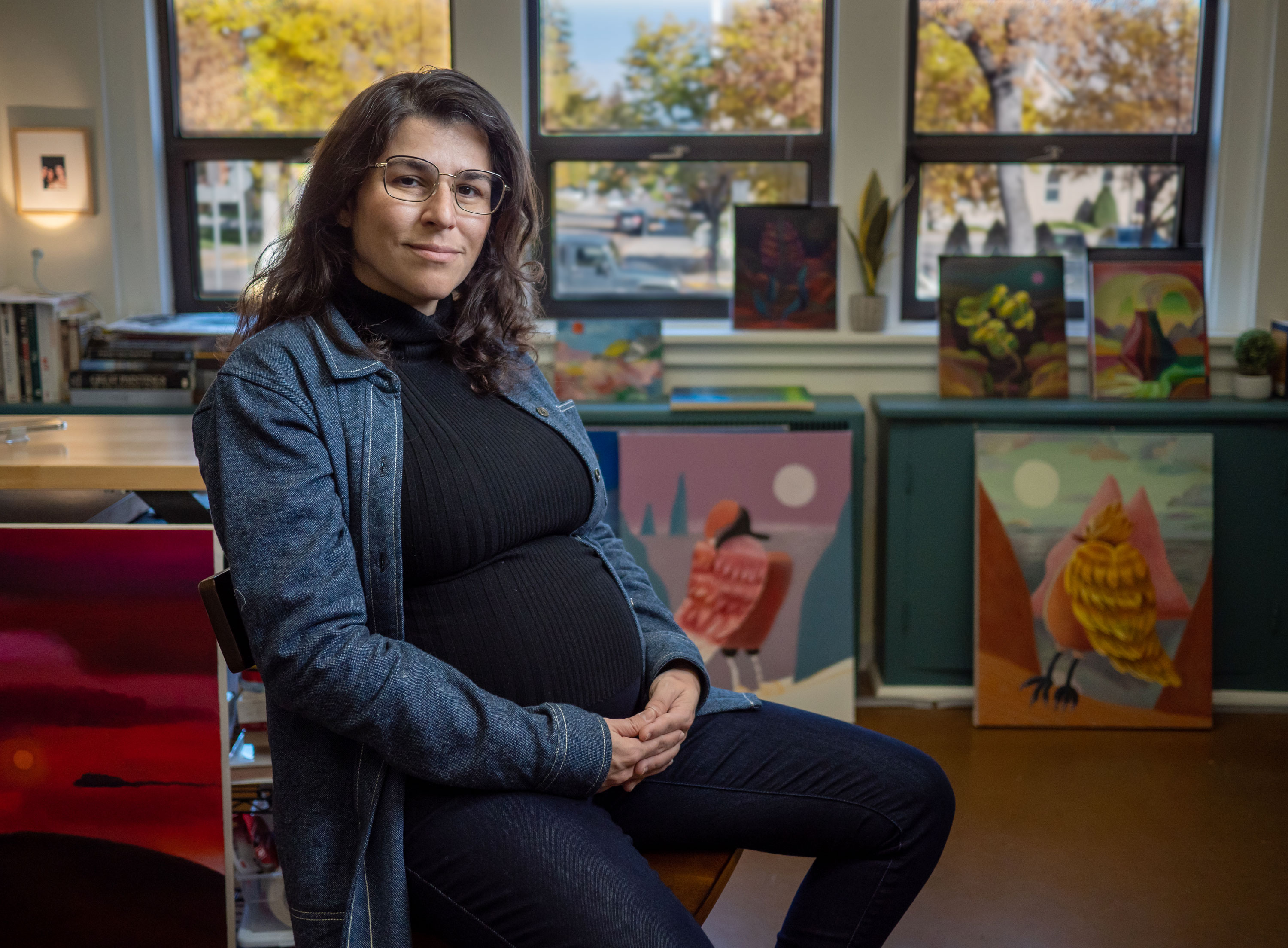 Bruna Massadas paints with her third eye, approaching her practice as an exercise to expand reality. In her face paintings, inspired by Rio Carnival floats and American Saturday morning cartoons, Massadas applies the paint like makeup, concealing and revealing in turn. Referencing found photos and images of herself, she focuses on carefully placed hands, styled hair, puckered lips, squinting eyes — the body moments and small muscle shifts that reveal the human desire to be more than just another animal, to be special, to be wanted, to be a god.
In her landscape paintings, Massadas acts as the first traveler to a place unknown to mankind: a witness who must record what she sees by painting it. These scenes of volcanoes, plants, and moons have echoes of the monolithic mountains of her native Rio de Janeiro, as well as the vibrant paint pots of Yellowstone, which bubble and steam near her current home. But like her portraits, these paintings are not just depictions of visual phenomena; rather, they are documents which record Massadas' attempts to show us the emotional landscapes of her mind.
Bruna Massadas (b. 1985 in Rio de Janeiro, Brazil) lives and works in Bozeman, Montana. She received a BA and BFA from California State University, Fullerton and a MFA from California College of the Arts. Massadas first solo exhibition, The Face Painter, was at Guerrero Gallery in 2018. Recent exhibitions include My Pet Ram in New York, CULT Aimee Friberg Exhibitions in San Francisco, and Bozo Mag in Los Angeles.