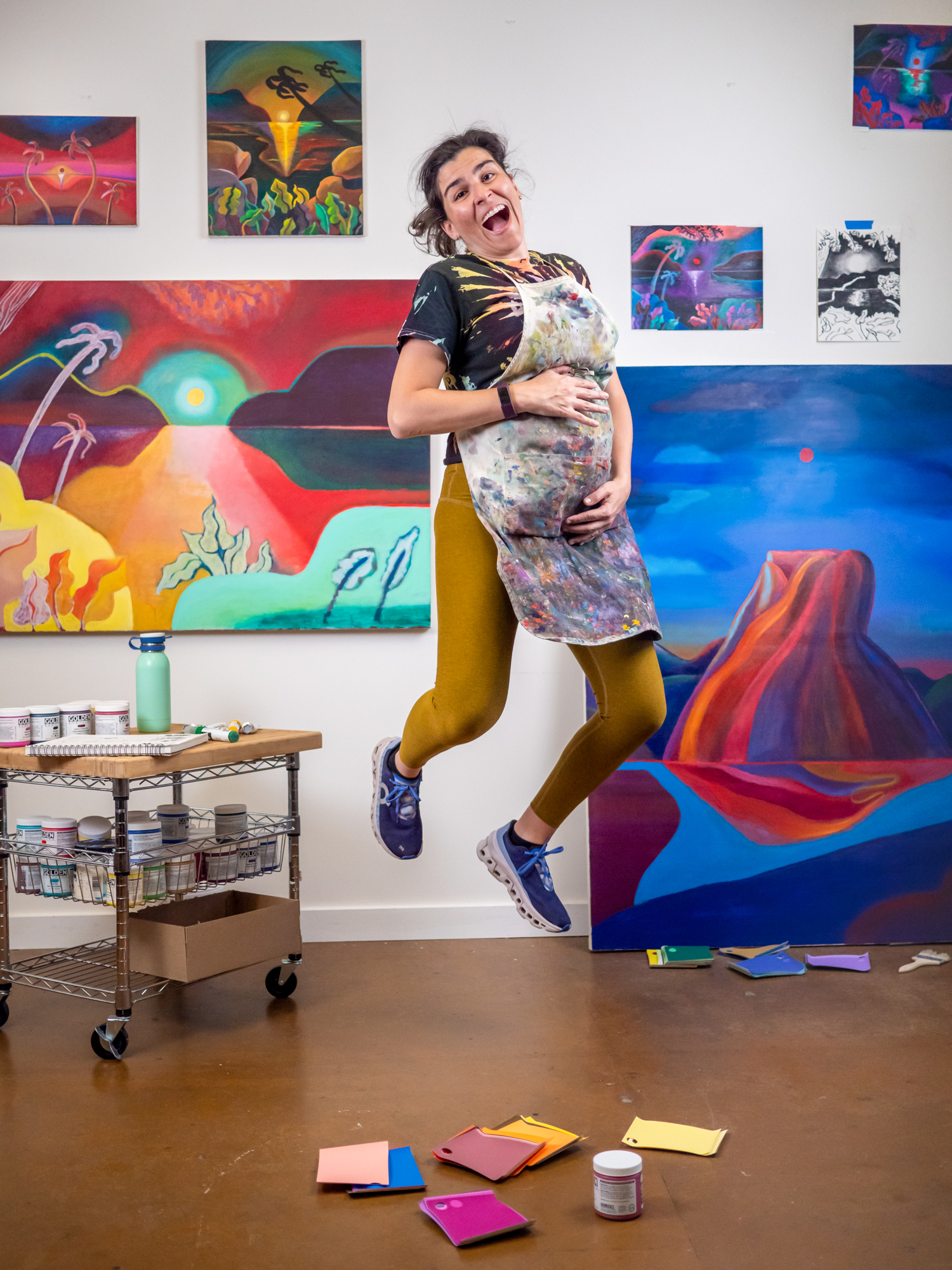 Bruna Massadas paints nightscapes of imagined tropical worlds. Across each painting, a wandering moon spotlights scenes in Rousseau-like jungles, with the vividness of a Saturday morning cartoon. There's surrealism and drama in this nature: dancing vegetation frame moons rising, volcanoes quietly spill colorful lava, and birds watch their surroundings, hypnotized.

Massadas paints without direct reference. Instead she relies on a collage of pictorial memories, from the monolithic mountains of her native Rio de Janeiro to the vibrant paint pots of Yellowstone, which bubble and steam near her current home. Personal history, prehistory, or beyond history altogether — all timelines merge to form landscapes that might have existed, may exist, or will never exist at all.


Bruna Massadas (b. 1985 in Rio de Janeiro, Brazil) lives and works in Bozeman, Montana. She received a BFA from California State University, Fullerton and a MFA from California College of the Arts. Massadas first solo exhibition,
The Face Painte
r, was at Guerrero Gallery in 2018. Recent exhibitions include My Pet Ram in New York, CULT Aimee Friberg Exhibitions in San Francisco, and Bozo Mag in Los Angeles. Massadas works as an adjunct professor at Montana State University, Bozeman.